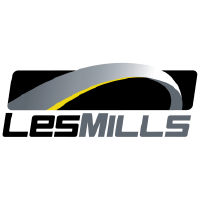 Les Mills
BODYPUMP™ The original barbell class that strengthens your entire body. This 60-minute workout challenges all your major muscle groups by using the best weight-room exercises like squats, presses, lifts and curls. Great music, awesome instructors and your choice of weight inspire you to get the results you came for - and fast!
BODYATTACK™ is a high-energy fitness class with moves that cater for total beginners to total addicts. We combine athletic movements like running, lunging and jumping with strength exercises such as push-ups and squats. A LES MILLS™ instructor will pump out energizing tunes and lead you through the workout – challenging your limits in a good way, burning up to 730 calories* and leaving you with a sense of achievement.
BODYCOMBAT™ the empowering cardio workout where you are totally unleashed. This fiercely energetic program is inspired by mixed martial arts and draws from a wide array of disciplines such as karate, boxing, taekwondo, tai chi and muay thai.
BODYFLOW™ The yoga, tai chi, pilates workout that builds flexibility and strength and leaves you feeling centered and calm. It works on mind as well as body to leave you feeling centered, renewed and stress-free.
CXWORX™ Based on cutting-edge scientific research, CXWORX is the ultimate way to get a tight and toned core. CXWORX is 30-minutes of dynamic training that hones in on your abs, glutes, back, obliques and "slings" connecting the upper body to your lower body.
SH'BAM™ A fun-loving, insanely addictive dance workout. SH'BAM™ is an ego-free zone – no dance experience required. All you need is a playful attitude and a cheeky smile so forget being a wallflower – even if you walk in thinking you can't, you'll walk out knowing you can!
BODYSTEP™ Basic stepping, just like walking up and down stairs, is at the heart of BODYSTEP™ – a full-body cardio workout to really tone your butt and thighs.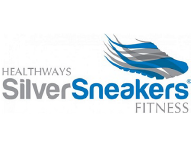 Silver Sneakers
SENIOR GOLD A seated low impact total body strength, conditioning and stretching class focusing on all of the major muscle groups
SENIOR FOREVER FIT Following a warm-up there will be exercises for strength, endurance, range of motion, flexibility and balance. Equipment and chairs will be provided.
SENIOR STRENGTH Variation of the Senior Fit class, with a focus on functional strength exercises, Chairs provided.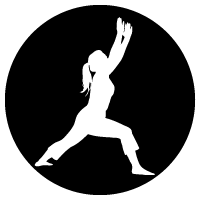 Yoga
VINYASA FLOW YOGA Let your energy flow during this class based on the Sun Salutation (Surya Namaskar). Focus on your alignment and breathe through a series of standing and seated poses which incorporate balance and backbends. A class for all fitness levels as pose variations will be shown.
HATHA YOGA A slow-paced traditional Yoga class focusing on simple breathing exercises and relaxation techniques. A perfect class for those new to Yoga or looking for a low intensity practice.
SENIOR YOGA Low impact, slow flow yoga to enhance flexibility, decrease muscle soreness, and improve body mechanics
Cardio
STEP High-energy cardio class using an elevated platform. Easy to follow choreography that progresses in intensity throughout the class, providing a cardio blitz! A short, intense abdominal training follows this great aerobic conditioning class. Intermediate fitness level.
11X High Intensity Cross Fit style workout designed for all fitness levels
LOW IMPACT A combination of low impact aerobics, tubes and weights
INSANITY Athletic/plyometric drills. Cardio workout, based on max interval training. Insanity combines intervals of strength, power, resistance and core training for maximum results without equipment or weights.
PERFECT TENS Total body training workout, in sets of ten, often using only your body for resistance